Radiation from the Haiiro Bomb
...he was a rock and roll messiah...
17 September 2010 @ 12:14 pm
I HAVE MOVED:


greyantlers
01 January 1986 @ 03:13 pm
.
.
.
.
.
.
In order to keep family, stalkers, crazy ex's, lurkers and disliked people from reading this journal I have now made it FRIENDS ONLY.
Aww, but dont worry. If you arent part of the categories above plz, just leave a comment and ill Add you.
(DONT add me if we dont have anything in common.
DO add me if we have things in common.)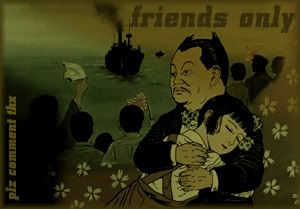 .
.
.
.
.

Emo:

hungry